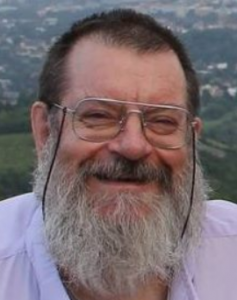 I am Wolf Paul, an Austrian from Vienna, now living in a small village in the Weinviertel region north of Vienna, halfway to the Czech border.
I am a Christian (specifically, a catholic Evangelical), a husband, father, and grandfather.
Until October 2019 I was a UNIX/Linux systems adminstrator for a large enterprise services company, then I was laid off as part of a head count reduction (a big thank you to my ex-employer for the golden handshake which allowed us to pay off our mortgage!) and since July 2020 I am officially an old age pensioner.
I am an avid reader, and interested in such diverse subjects as language, theology, liturgy, computer technology, and politics (primarily Austrian, British, and American), and these are also the topics I comment on in this blog.